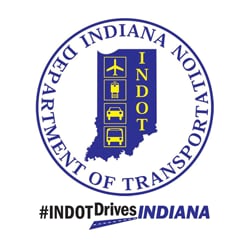 TIPPECANOE COUNTY, Ind. – The Indiana Department of Transportation (INDOT) announce lane restrictions will begin Monday, April 30 on U.S. 52 in Lafayette. Traffic will be shifted into one 11' lane in each direction in the westbound lanes while crews resurface the eastbound lanes. This will be from Veterans Memorial Parkway to C.R. 800 South. This phase of construction is scheduled to last through the first of June.
Rieth-Riley Construction was awarded this contract for $10.5 million. This project includes patching and resurfacing U.S. 52 from South 30th St. in Lafayette to East C.R. 900 South, approximately seven miles southeast of Lafayette.
The northern section of U.S. 52 in Lafayette will be resurfaced with asphalt.
The southern portion of this project spanning from just north of C.R. 500 E. to C.R. 900 S. will be concrete work. During this phase, there will be closures at the county road intersections for up to four days, which will be publicized well in advance.
The patching portion of this contract will be completed during the daytime hours and restrict traffic in the area the contractor is working.
This work is scheduled for completion at the end of September of this year.
INDOT reminds motorists to follow the posted work zone speed limit, use caution and consider worker safety when traveling through a construction zone.