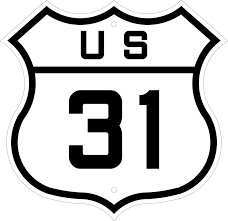 HAMILTON, TIPTON COUNTIES, Ind. –
E & B Paving will begin lane restrictions on U.S. 31 from north of U.S. 38 in Hamilton County to the U.S. 31 Bypass in Tipton County for pavement rehabilitation work. The project will begin on or after Monday, April 30.
Crews will be asphalt and concrete patching, milling and resurfacing.
Traffic will be restricted down to one lane in each direction during construction. Arrow boards and barrels will be used to direct traffic around construction crews. INDOT urges drivers to slow down and stay alert near crews.
The project should be completed by fall 2018.