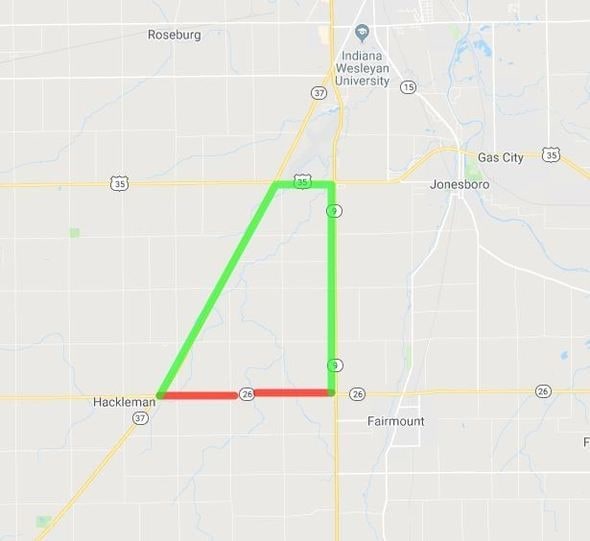 GRANT CO., Ind. - The Indiana Department of Transportation will begin closing SR 26 between SR 37 and SR 9 on or after Aug. 28, weather dependent, for chip seal operations.
Depending on weather conditions, crews will be on site from 6:00 a.m. to 6 p.m. each day.
Traffic will be detoured via SR 9, US 35 and SR 37.
Once the chip seal has cured, crews will sweep the highway to clear away loose stone and apply a light application of dark asphalt material to lock in remaining stone and minimize dust. The operation will take approximately two weeks to complete and expected to last through Sept. 11.
About Chip-Seal Projects
After years of heavy traffic and winter freeze-thaw cycles, small cracks develop in our highways. If left untreated, moisture seeps into these cracks and form potholes when the water freezes and expands. As the name implies, a chip-seal treatment seals off the cracks. The stone chips provide improved traction for stopping, especially during winter.
National research has shown that every $1 used to preserve our pavements saves $6 to $14 in future, more disruptive repairs.