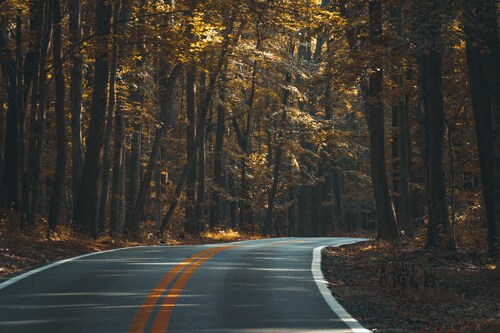 NORTHWEST INDIANA – Americans plan to travel pretty far to get their turkey fix this Thanksgiving, so says the American Automobile Association (AAA).
It's projected that more than 54 million Americans will travel at least 50 miles this Thanksgiving, which would be the most since 2005 and almost a five percent increase over 2017.
With that many people on the roads, things certainly could get pretty congested out there. If poor weather is involved, the impact could be greater.
The good news on the weather front is that Wednesday and Thursday (Nov. 21-22) look pretty clean in Northwest Indiana, though there is a chance of rain over the weekend when people are likely to be returning home.
Also, with construction season winding down, impacts on major thoroughfares from construction should be pretty minimal. In the Northwest District:
I-80/94: The left shoulder is closed in both directions between Colorado and Clay streets, just east of Gary in Lake County.

I-65: The shoulders are closed in both directions between State Road 2 and State Road 14 in Lake, Newton and Jasper Counties.

U.S. 41: The right lane is closed in both directions between 77th and 93rd avenues in St. John and also between 45th and Main streets in Highland.

U.S. 20: One lane is flowing in each direction between U.S. 35 and State Road 39 in La Porte County.
Whether any delays on the road are from weather, construction or just general holiday congestion, INDOT wants to urge drivers to drive carefully, leave extra time to get to your destination and be alert on the roadways.