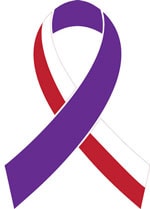 Let's help Chris Minnemum was away his cancer blues by supporting him and showing him that we love and care for him by coming to his "Chris Strong" car wash benefit.

Chris has been diagnosed with throat cancer and he needs our help. Donations are greatly appreciated to assist our friend Chris with his upcoming expenses.

Come to the Car Wash for Cancer and also enjoy hot dogs, chips, drinks and homemade baked goods. There will also be t-shirts available. Freewill donations will be accepted as well.

Also, there will be raffle tickets available for purchase for the chance to win prizes from Burnett's Auto Repair, Omellety's, Mane Attractions, J. Watson, Bob Evans, O'Reilly Auto Parts and more.

This event will be held on Saturday, Aug. 24 from 1-3 p.m. in the Kokomotion Gymnastics Parking lot, located at 210 E. Alto Rd. in Kokomo.

For more information, please call Lynn Spaulding at 765-432-2127 or 765-455-1762.