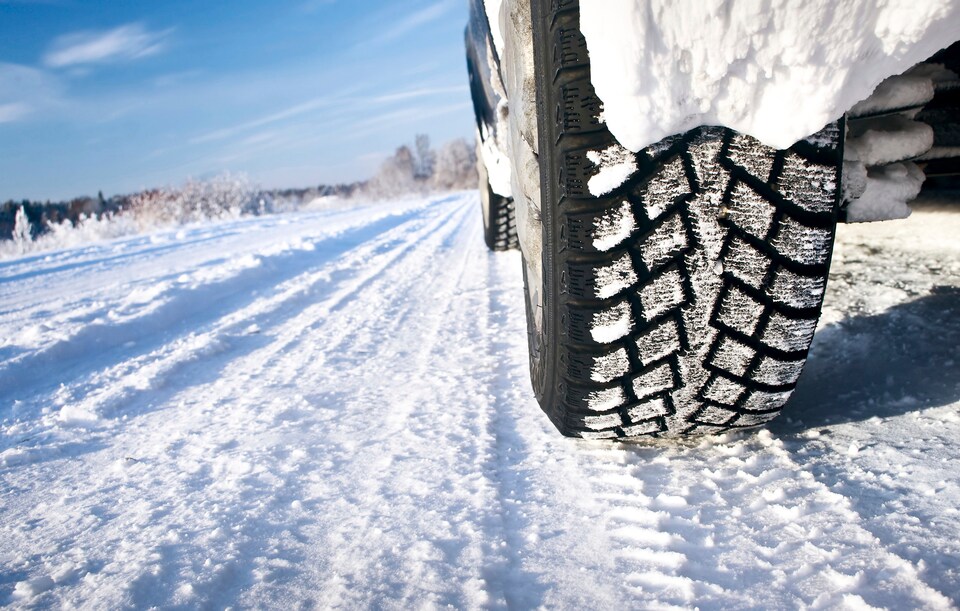 ​
Ah, winter. Love it or hate it, there's no denying that winter doesn't do your vehicle any favors. From horrid driving conditions to a unique array of challenges brought on by plummeting temperatures, winter certainly seems to have it out for motorists. Fortunately, with a little winter service here at Button Chrysler Jeep Dodge Ram, you can provide your vehicle with the edge it needs to help you enjoy a smoother transition into warmer weather.
Here are a few of our top winter service tips to help you triumph over the season's harshest challenges:
1.) Make sure your tires are ready for winter
Winter roads in the Kokomo, IN area can get nasty, so we recommend investing in a good set of winter tires if you haven't already. We can help you find the perfect set so that you can enjoy optimal traction.
No matter what kind of tires you have, this is the time when it's essential to pay closer attention to your tires' air pressure. Your tires need adequate air pressure to function properly, and frigid weather is likely to make pressure levels drop. Be sure to check your tires now and again with a pressure gauge to make ensure that they have enough air and adjust accordingly per your owner's manual.
2.) Schedule a battery check
A weak car battery might be able to squeak by in summer, but when the weather outside challenges you to you see how many of your coats you can fit on your body at once to keep warm, your car battery might not make it.
Being stuck with a car that won't start is inconvenient at best and potentially dangerous at worst, so it's crucial to have your car battery checked and, if needed, replaced to make sure your car has the power it needs to get you through winter in the Marion, IN and Logansport areas.
3.) Check your wiper blades and top off your washer fluid
Snow, rain, and sleet will surely put your windshield wipers to work, which is why it's important to make sure your wipers are free of damage or deterioration and that you have plenty of washer fluid. Maintaining a clear field of view is crucial, especially in winter, so be sure to give your car everything it needs to keep your windshield clean.
4.) Change your oil
When should you schedule an oil change? Most modern vehicles should have an oil change every 5,000 to 7,500 miles or every six months, whichever comes first. Winter presents an excellent time to schedule a change and make sure your engine is good to go.
5.) Check your coolant levels
Coolant helps to keep your engine from freezing in winter, so now is a good time to make sure that your vehicle has enough of it. If your coolant level seems unusually low, you could have a leak. If you have any concerns, be sure to give us a call. We'll be happy to check it out for you.
6.) Stock up your roadside emergency kit
While this isn't a service tip, per se, we highly recommend updating your roadside emergency kit with winter-specific items such as:
Blankets
An ice scraper
Extra mittens and hats
A shovel
Sand or cat litter (for traction)
Nonperishable food items
Winter driving can take a lot of unexpected turns (literally and figuratively), but preparedness can help you conquer winter's obstacles safely.
Schedule Service Today
Is your vehicle in need of some winterization? Schedule a service appointment at our Mopar service center near Tipton, IN today to give your vehicle the edge it needs to get you through winter without a hitch!